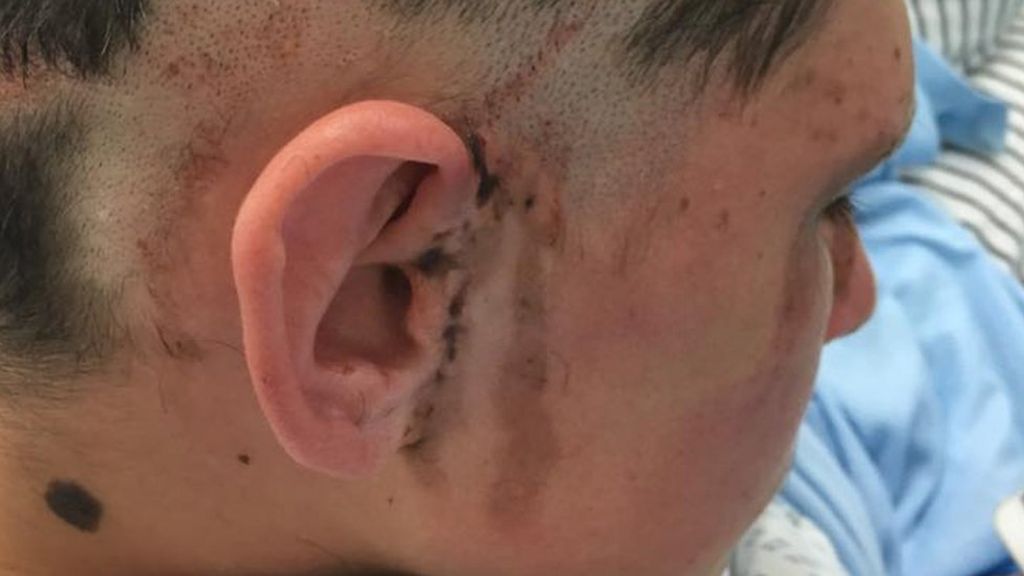 A 17-year-old has been arrested in connection with an "unprovoked" acid attack which left five teenage boys injured.
The alleged attack happened on a platform at South Ockendon station in Essex on Sunday.
Police said a man got off a train and squirted acid at the five boys aged 16 to 18 who were waiting for a train.
Following a police appeal, a 17-year-old from Dagenham was arrested, British Transport Police said.
Live: For more on this and other Essex news stories
Two of the boys were left with "potentially life-changing" injuries to their eyes, faces and mouths.
Wendy Tether, mother of Tyrone Terry, and Denni Walker, sister of Billy Milne, released images of their injured loved ones after the incident on Facebook in an appeal for information.
Ms Walker's post has been shared more than 5,300 times.
Let's block ads! (Why?)
Source:: BBC world news feed