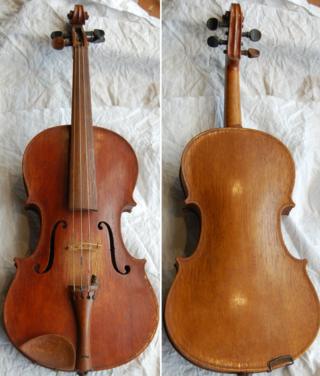 Violin made at Braintree PoW camp restored
11 February 2016
From the section Suffolk
Image copyright
Woodbridge Violins
Image caption
It is thought the prisoner of war may been a professional violin-maker in civilian life
A violin made by a German soldier at an Essex prisoner of war camp has been restored and is to be played again.
The instrument is marked "1944" inside and was crafted at High Garret in Braintree, which held German and Italian prisoners during World War Two.
Russell Stowe, of Woodbridge Violins in Suffolk, said it was so well made it had to be the work of a professional.
"I've seen …read more
Source:: BBC world news feed