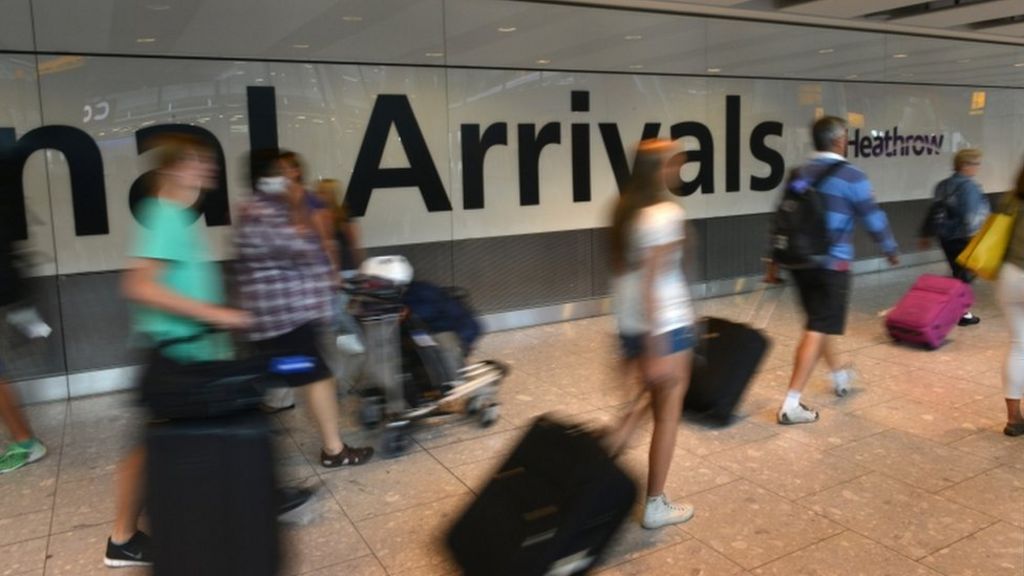 The UK could have a "fairer, more humane" immigration system that would work better for the economy if it left the EU, leading Leave campaigners say.
Tories Michael Gove, Boris Johnson and Priti Patel, and Labour's Gisela Stuart are calling for a points-based system for all migrants coming to the UK.
They say EU free movement rules have hit wages and strained public services.
The Remain campaign said the proposal would "wreck" the UK economy and could drive up immigration.
'Create fairness'
Meanwhile, the TUC will publish research claiming average UK wages would be £38 a week lower by 2030 outside the EU, as part of its push to encourage people to vote to stay in on 23 June.
The UK's EU vote: All you need to know
BBC political correspondent Ben Wright said both sides of the campaign know the referendum result could hinge on lower-paid workers – many of them traditional Labour voters.
"The battle for this slice of the electorate could be crucial," he added.
Immigration
The debate
Total net migration to the UK is running at over 300,000 a year despite the government's target of cutting it to under 100,000
The most recent official figures put net migration from EU countries at 184,000 a year and non-EU at 188,000
EU citizens have the right to live and work in any member state
Leave
It is impossible to control immigration as a member of the EU
Public services are under strain because of the number of migrants
…read more
Source:: BBC UK