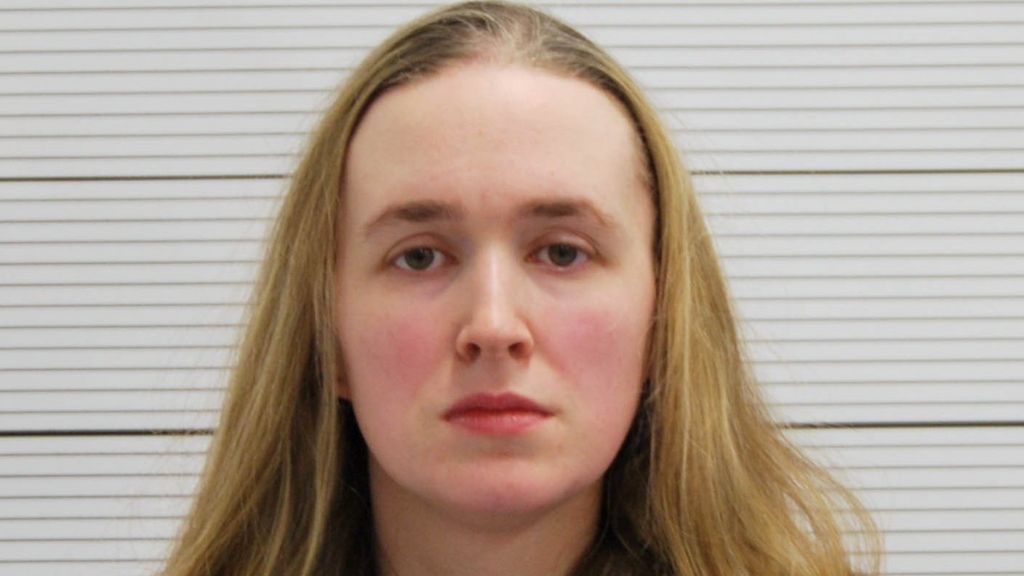 A group of friends from Walsall who planned to bring up their children under the so-called Islamic State in Syria have been jailed.
Mother-of-three Lorna Moore was jailed for two and a half years after failing to tell the authorities her husband was about to join the militant group.
Her husband Sajid Aslam, 34, was part of a large network that heeded the militants' call for volunteers in 2014.
Police say 12 people from Walsall went to Syria or tried to do so that year.
Two of the men who made it to Syria have since died, while the whereabouts of others is unclear.
'Lie after lie'
Ayman Shaukat, 28, was jailed for a total of 10 years with a five-year extended licence for helping Aslam and Muslim convert Alex Nash, 22, travel to Syria.
Nash, who got as far as Turkey, was jailed for five years with a one-year additional licence.
Judge Wide said Shaukat was "committed" and Nash "dedicated" to terrorism.
Muslim convert Moore, 34, originally from Northern Ireland, was planning to take her three young children – including an 11-month-old baby – to the war zone.
The trainee maths teacher sat emotionless in the dock as the judge described her as sharing the same mindset as her husband.
Sentencing at the Old Bailey, Judge Charles Wide described Moore as a "very strong character" and said she "knew perfectly well of [her] husband's dedication to terrorism".
"One of the troubling things about you is your facility for telling lies," he added.
He said Moore had told "lie after lie" to the jury during her trial and that some of her evidence was "nonsense".
Around the same time, a number of pregnant women from the same community were poised to give birth in IS-controlled territory.
Kerry Thomason, 24, had admitted preparing for acts of terrorism by planning to join her husband, Isaiah Siadatan, in …read more
Source:: BBC UK