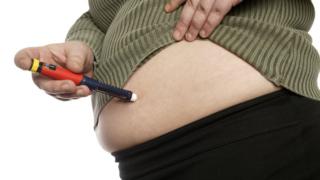 Weight loss surgery 'cuts risk' of diabetes and heart attacks
By Michelle Roberts
Health editor, BBC News online
23 December 2015
From the section Health
Image copyright
SPL
Weight-loss surgery can cut the risk of diabetes and heart attacks as well as keep fat off, a UK study suggests.
It is the largest comprehensive investigation of bariatric surgery – spanning around four years in nearly 8,000 patients.
The health benefits of the surgery are clear and substantial for people who are severely overweight, the authors told PLoS Medicine.
They say 1.4m people in England could benefit.
Currently, around 8,000 people a year receive the treatment on the NHS.
If all 1.4m were offered bariatric surgery, the researchers estimate it would avert nearly 5,000 heart attacks and 40,000 cases of type 2 diabetes over four years.
All surgery carries risks, however, and so …read more
Source:: BBC UK