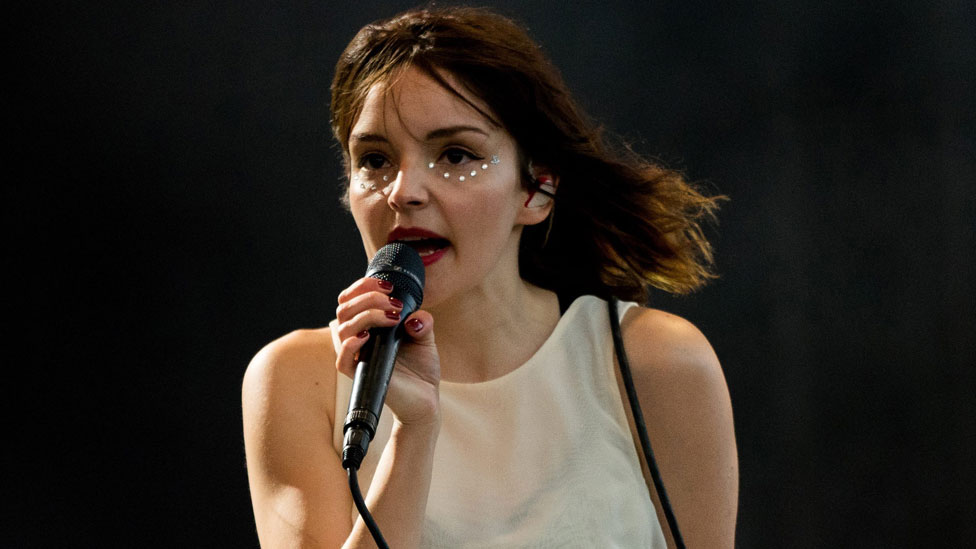 Given that most bands tend towards liberal politics, it was no surprise that Britain's decision to leave the EU sent shockwaves around Glastonbury.
Even hard-rocking Texas band ZZ Top watched the results unfold on their tour bus.
"We were just curious," singer Billy Gibbons told the BBC. "It was wild.
"I was watching in Las Vegas. If you think a dice game has good odds, you should have been in the big betting room there.
"The odds were huge. It was Britain all the way."
The band didn't mention the vote during their Glastonbury set – but many others did. Damon Albarn said: "Democracy has failed us, because it was ill-informed", while Foals frontman Yannis Philippakis vented his frustration by wearing a t-shirt bearing the slogan: "Abuse of power comes as no surprise".
But what does leaving the EU mean for musicians?
The BPI, which represents the British music industry, said on Friday, "We will, of course, press the government to swiftly negotiate trade deals that will ensure unimpeded access to EU markets for our music and our touring artists."
Artists at Glastonbury were worried about the impact of the weak pound on the cost of touring, and how red tape would affect their ability to play abroad.
This is what they said:
CHVRCHES
Lauren Mayberry: "I think the nature of touring is going to change massively. The summer we're looking at right now is just hopping from country to country within Europe and in order to do that when we're not part of the European Union, we would presumably need to go to a different embassy for every different country and apply for a visa for us and everybody in our crew."
Martin Doherty: "We also employ mainland Europeans within our crew, and they will struggle to get work permits and continue under the employ of our band. …read more
Source:: BBC Entertainment