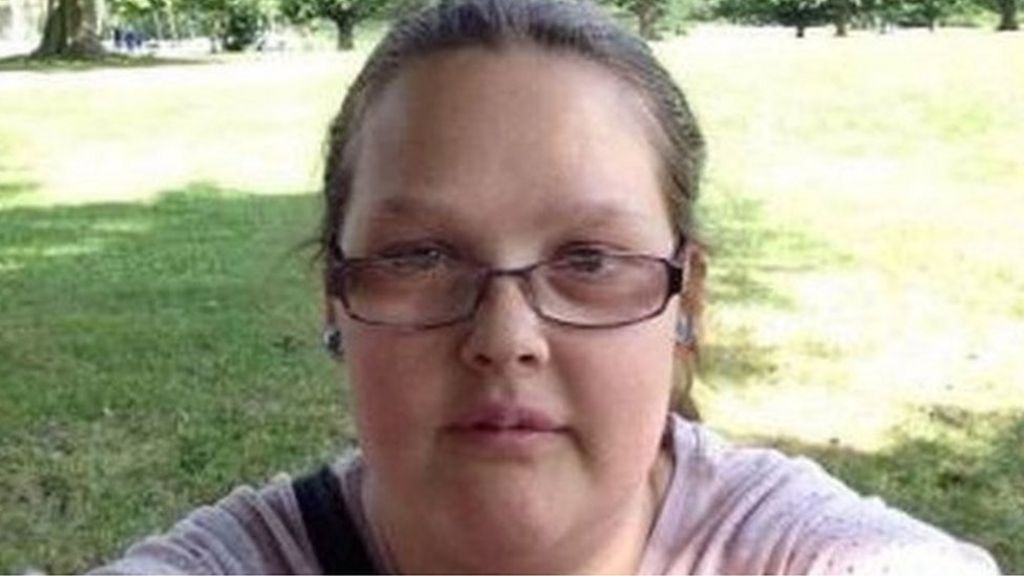 A woman with learning difficulties was drugged, raped and murdered after being invited for dinner and to stay at a friend's house, a court has heard.
The body of Susan Whiting, 20, was found wrapped in a shower curtain under a bed, Leicester Crown Court was told.
Steven Beards, 34, and his wife Julie Beards, 35, deny murdering Ms Whiting in Bloxwich last August. Mr Beards, of Bentley, also denies raping her.
Prosecutor Gareth Evans said: "Why she was killed remains a mystery."
Opening the case, Mr Evans said Ms Whiting was drugged after being invited over by Mrs Beards, of Walsall, on 17 August. The court heard Mrs Beards also has learning difficulties.
"They killed her by hitting her on the head with a blunt object, probably this hammer and by compressing her neck," he said.
Ms Whiting was discovered with a fractured skull and her wrists bound, the jury heard.
Ms Whiting's mother Maureen was to pick her daughter up, but Mr Evans said: "She never did, because we say that by the time that she arrived, Susan had been drugged, raped and killed and hidden under the single divan bed."
He said Ms Whiting was a friend of Mrs Beards and had previously stayed over.
However, he alleged Mrs Beards "resented the fact that Susan had other friends" and felt "their friendship was cooling".
A post-mortem examination found traces of the "sedating hypnotic drug" Zoplicone and that Ms Whiting had been hit on the head at least three times, the jury heard.
Mr Evans also told the court Mr and Mr Beards had been covertly recorded while being taken to court for an earlier hearing.
According to the prosecution, Mr Beards said to his wife: "Just say it was an accident and you lost your temper" and …read more
Source:: BBC world news feed