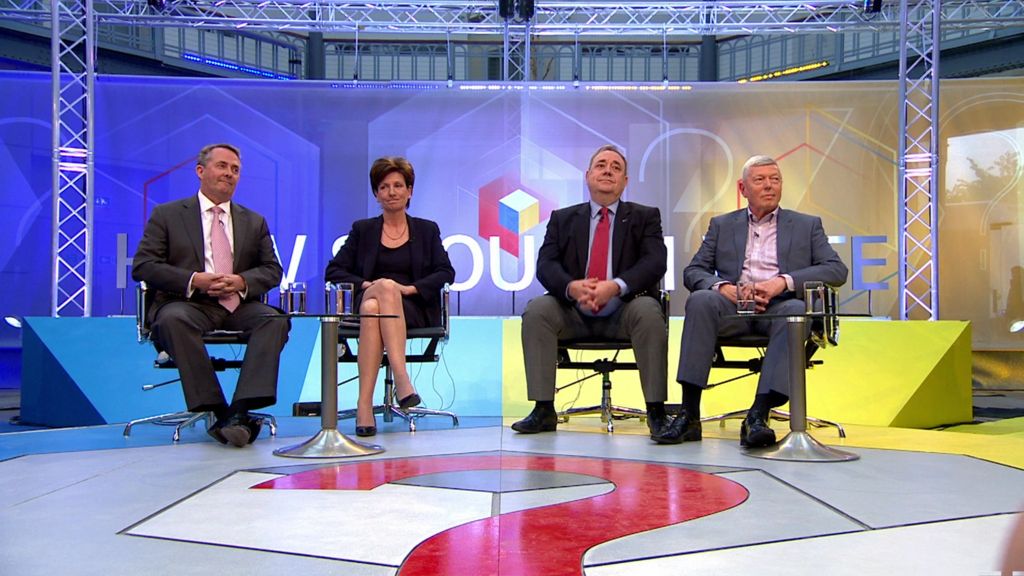 The BBC's first televised EU referendum debate has begun in Glasgow in front of an audience of 18 to 29-year-olds.
The hour-long debate – entitled How Should I Vote? – is being hosted by Victoria Derbyshire.
Former SNP leader Alex Salmond and Labour MP Alan Johnson are making the case for staying in the EU.
UKIP MEP Diane James and Conservative MP Liam Fox are arguing the case for exit in 23 June's referendum.
You can watch the debate live on BBC 1 and listen in on BBC Radio 5Live.
Follow the debate on our live page
Reality Check: Play referendum debate bingo
Earlier this evening, the BBC's Christian Fraser was live on the BBC News Facebook page from the debate venue in Glasgow, answering questions alongside some of the young voters taking part.
Let's block ads! (Why?)
Source:: BBC UK