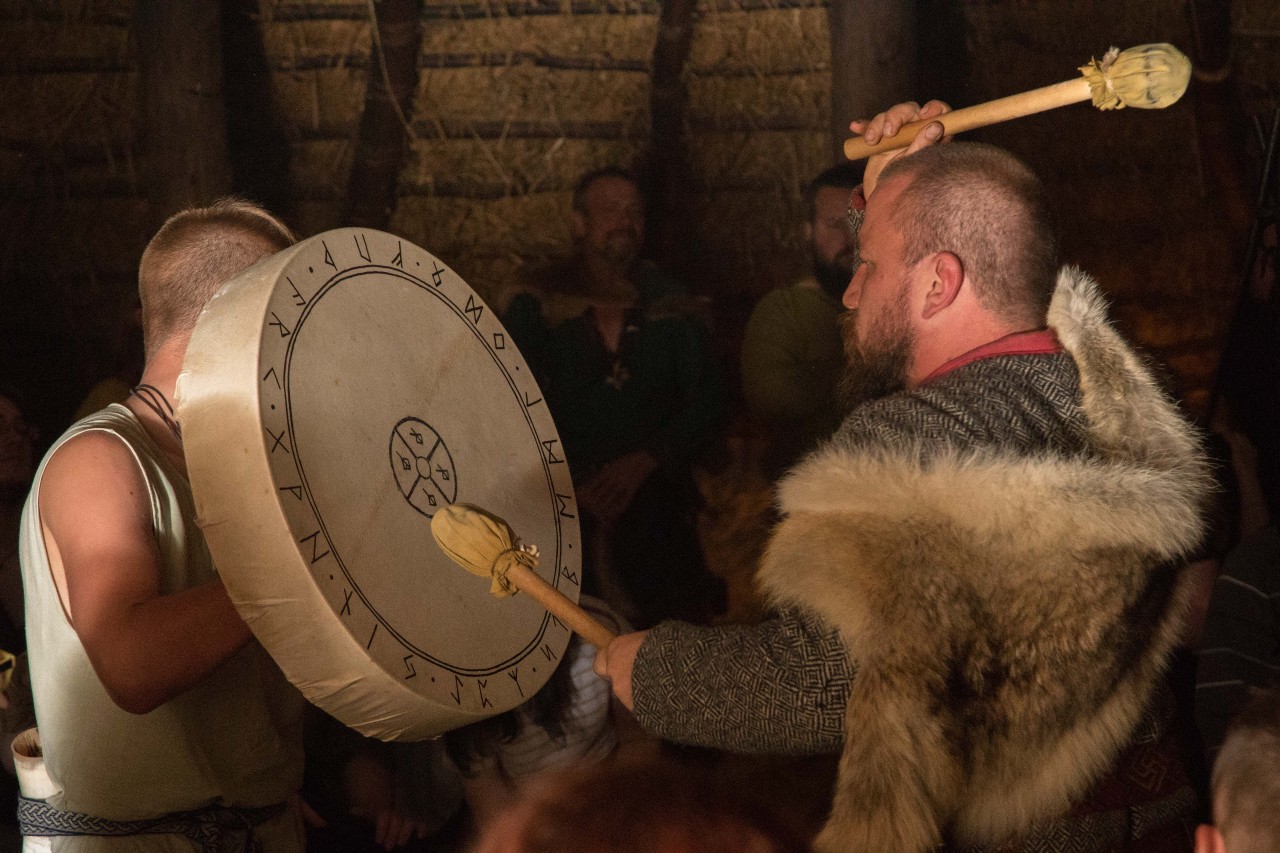 HONOUR the ancient celebration of Eostre with your ancestors this Easter weekend and come face to face with history at Butser Ancient Farm in Chalton.
Hampshire based Anglo Saxon reenactment group, Herigeas Hundas, will be giving visitors the exciting chance to see the farm's two reconstructed mead halls brought to life with the sights and sounds of the early Anglo Saxon period from the 7th – 10th April.
Herigeas Hundas Media Officer, Jen Atkinson said: 'We are very excited return to Butser Ancient Farm this Easter weekend to help bring history to life for visitors in the farm's stunning Saxon halls.
'Visitors can get up close and personal with terrifying warriors and experience what life would have been like in 5th – 7th
century Hampshire as new settlers from across the sea made themselves at home in the area.'
Along with archery demonstrations and thrilling combat displays, visitors will be able to see the museum's two replica Anglo Saxon halls filled with the hustle and bustle of daily crafts such as weaving, spinning, cooking, music and much more!
Butser Ancient Farm's Creative Developer, Rachel Bingham said: 'It is always brilliant to have the re-enactors from Herigeas Hundas bringing the ancient buildings of Butser to life. Visitors can expect amazing combat displays, craft demonstrations and fascinating talks each day of the bank holiday Easter weekend.'
The two Anglo Saxon halls at Butser Ancient Farm are based on the foundations of two houses uncovered during excavations in the nearby village of Chalton. The dig was conducted in the 1970s by a team led by Peter Addyman, who soon after led the excavation of the famous Viking site, Jorvik, in York.
Butser Ancient Farm offers a unique experimental archaeology site nestled into the rolling countryside of the South Downs National Park and features reconstructions of Stone Age, Bronze Age, Iron Age, Roman Britain and the Anglo-Saxon period.