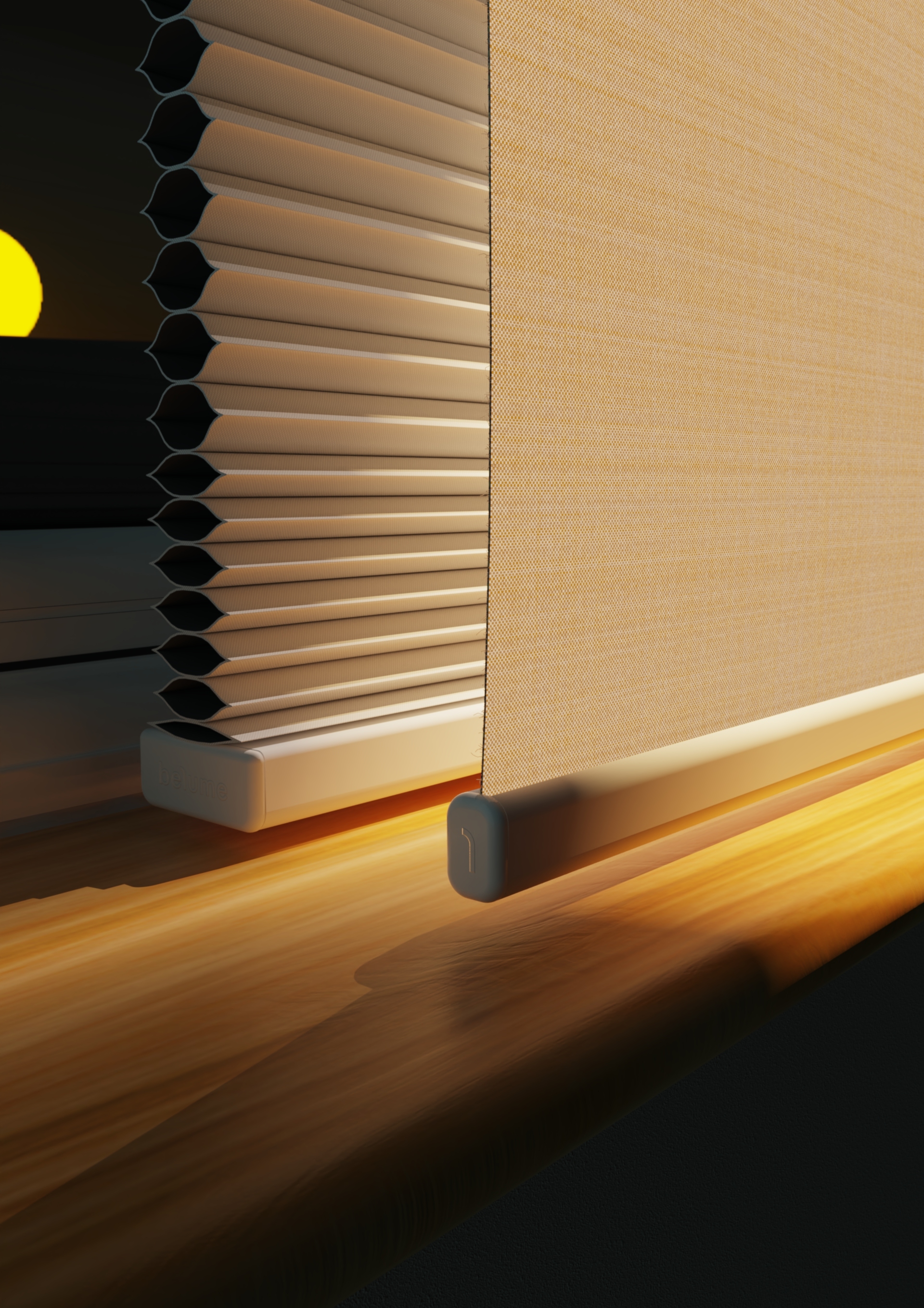 Belume Living Sleep is a light-based wakeup alarm and double window blind combined for light control, heat retention, privacy, and a natural wakeup. As part of CES 2023's home automation expo in Las Vegas, Belume Living will showcase and launch their Sleep product in the Venetian at stand 50329.
Dr Rachel Gawley, CTO for Belume Living, is quoted, "Simply put, it's a blackout sleep blind with a built-in light that mimics sunrise to create a wakeup alarm. As product designers, we knew we had to control the whole light experience from your window to create the ideal light environment for sleep and wakeup. Firstly, we create darkness to help you sleep by removing unwanted sunlight, moonlight and light pollution. Then we recreate a sunrise wakeup light from your window on your schedule when you want to experience it. We found there's only a short period of the year when sunrise is the perfect time for individuals. In winter, it's too late and in summer, it's too early. With Belume Living, you can control it all year round to wakeup naturally."
Based in Belfast, Northern Ireland, the team behind Belume Living is backed and funded by a global manufacturer with local facilities in the UK, EU and USA. The team spent a lot of 2022 in dark rooms creating, designing and developing the ideal wakeup light positioned in a window blind.
Pre-orders of Belume Living Sleep are available at www.belumeliving.com
Contact Dr Rachel Gawley at [email protected] & +44 7308 553369