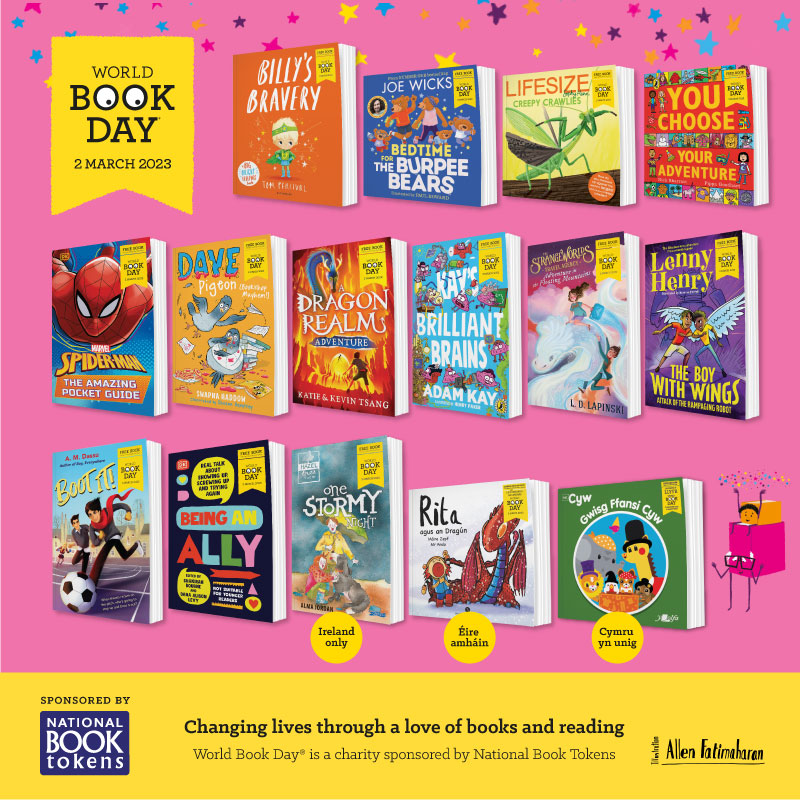 National audiobook charity Calibre Audio is delighted to be supporting World Book Day on 2nd March 2023 to ensure that young people with conditions like dyslexia, autism and sight loss can join in with this national campaign to encourage reading for pleasure.
All 12 of the £1 books selected by the World Book Day team are now available in audio for Calibre's younger members giving them free access, not just to the stories themselves, but to the fun events and activities surrounding World Book Day on 2nd March. With over 79% of children and young people taking part in World Book Day activities in 2022, Calibre Audio's involvement is an important part of making this campaign accessible for as many as possible.
Anthony Kemp, Chief Executive of Calibre Audio, explains the reason behind the partnership:
"It's been established that reading regularly for pleasure improves life chances for children and young people and at Calibre Audio we are passionate about making sure that those who struggle to read print can access these benefits too.
"Research shows that audiobooks are as effective as printed books at improving vocabulary, literacy, cognitive development and empathy. They also enhance
wellbeing by supporting relaxation, mental health and inclusivity, allowing children and young people to keep up with, and connected to, their peers."
As part of World Book Day, children and young people across the country will be given book tokens which can be exchanged for a book of their choice from the special range of £1 books available in book shops between 16th February and 26th March.
"Young people with learning difficulties like dyslexia, autism and ADHD or other physical and neurological conditions can use their token to choose a book and then follow it while listening to the audiobook – all at no cost," continues Anthony.
"This is a great way to start developing the habit of reading for pleasure and we strongly encourage children with these conditions who are not already a member of Calibre Audio to join. Membership gives access to free audiobooks for life and all the enjoyment and positive social, emotional and educational benefits this can bring."
Calibre Audio has a collection of over 14,500 audiobooks available for members to borrow for free and over 3,000 of these are specifically for children. To find out more and sign up to join, please go to calibreaudio.org.uk.
To find out more about World Book Day and the events and activities planned around 2nd March 2023, please go to worldbookday.com.