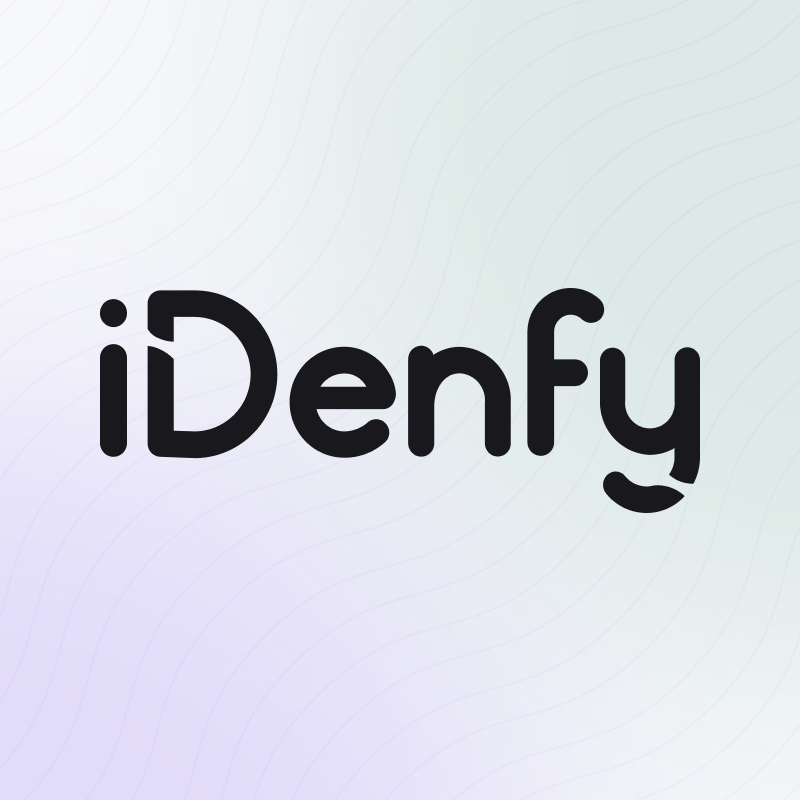 iDenfy, the global tech startup offering AI-based identity verification and fraud prevention tools, announced partnering with Residenture, the Switzerland-based startup best known for its fully digital real estate auction platform. iDenfy will ensure a smooth and secure onboarding process for all auction applicants on Residenture's platform.
The pandemic has transformed people's habits, making them more comfortable using technology to complete specific tasks that used to happen in person. According to iDenfy, the real estate industry isn't an exception, explaining that it has become a safe haven for fraudsters who manage to find the least regulated regions and then launder funds through real estate transactions.
Residenture, a prop-tech startup and the first full online real estate auction platform in Switzerland agrees with iDenfy's concerns about the increasing fraud risks. That's why the digital property platform started to look for automated onboarding capabilities to enhance security and ensure Know Your Customer (KYC) requirements.
By choosing iDenfy's solution, the real estate auction business aims to simplify business procedures. According to the real estate business, iDenfy offered both user experience and security, which played a massive role in the decision to partner with the KYC startup. By collaborating with iDenfy, Residenture's clients can enjoy a simple, straightforward user verification process.
Currently, using their smartphone or desktop device, sellers and potential property buyers verify their identities before they participate in any auction. iDenfy's identity verification ensures that the person is legitimate and has Swiss citizenship or a residence permit. Simultaneously, it prevents fake identities and users with stolen credentials from joining the auction platform.
As specified by iDenfy, a secure and user-friendly verification solution is essential in the digital sphere to maximize security for a platform like Residenture. The startup's biometric ID verification is fully automated and exclusively backed up with real-time human supervision, which means that iDenfy's internal experts manually review each user's verification.
It's worth mentioning that after 5 million different face tests, the startup's algorithm has achieved a 98.4% success rate. iDenfy's software recognizes documents by type and country, extracting data and verifying IDs against approved government data sources within seconds. Consequently, as claimed by iDenfy, its swift, certified by ISO/IEC 27001 standard identity verification, helps guarantee a secure, hassle-free onboarding for Residenture's customers.
Currently, Residenture aims to continue improving customer satisfaction and conversion rates through the newly implemented verification process. The company's officials added that the newly implemented solution plays a vital role in helping reach its near-future goals of expanding the real estate auction business on a global scale.
"We're excited to partner with iDenfy. Whether it's iDenfy's internal KYC document specialist or the technical support team, they've always been open to improving their solution, which proved to be a huge benefit both during and after the implementation stage," – commented Armin Topic, the Co-Founder of Residenture.
"Our team is ready to support our partners with the tools that are vital for creating a frictionless customer experience. Digital identity verification puts trust first and provides the needed security layer that prevents potential real estate fraud," – said Domantas Ciulde, the CEO of iDenfy.
About iDenfy
iDenfy, a platform of identity verification services and fraud prevention tools, ensures AML, KYC, and KYB compliance for every company — from large-scale businesses to small organizations. The rapidly growing business was named the best Fintech Startup in 2020. Recently, iDenfy was featured in G2's Winter 2023 report as the leading identity verification software.
For more information and business inquiries, please visit www.idenfy.com.