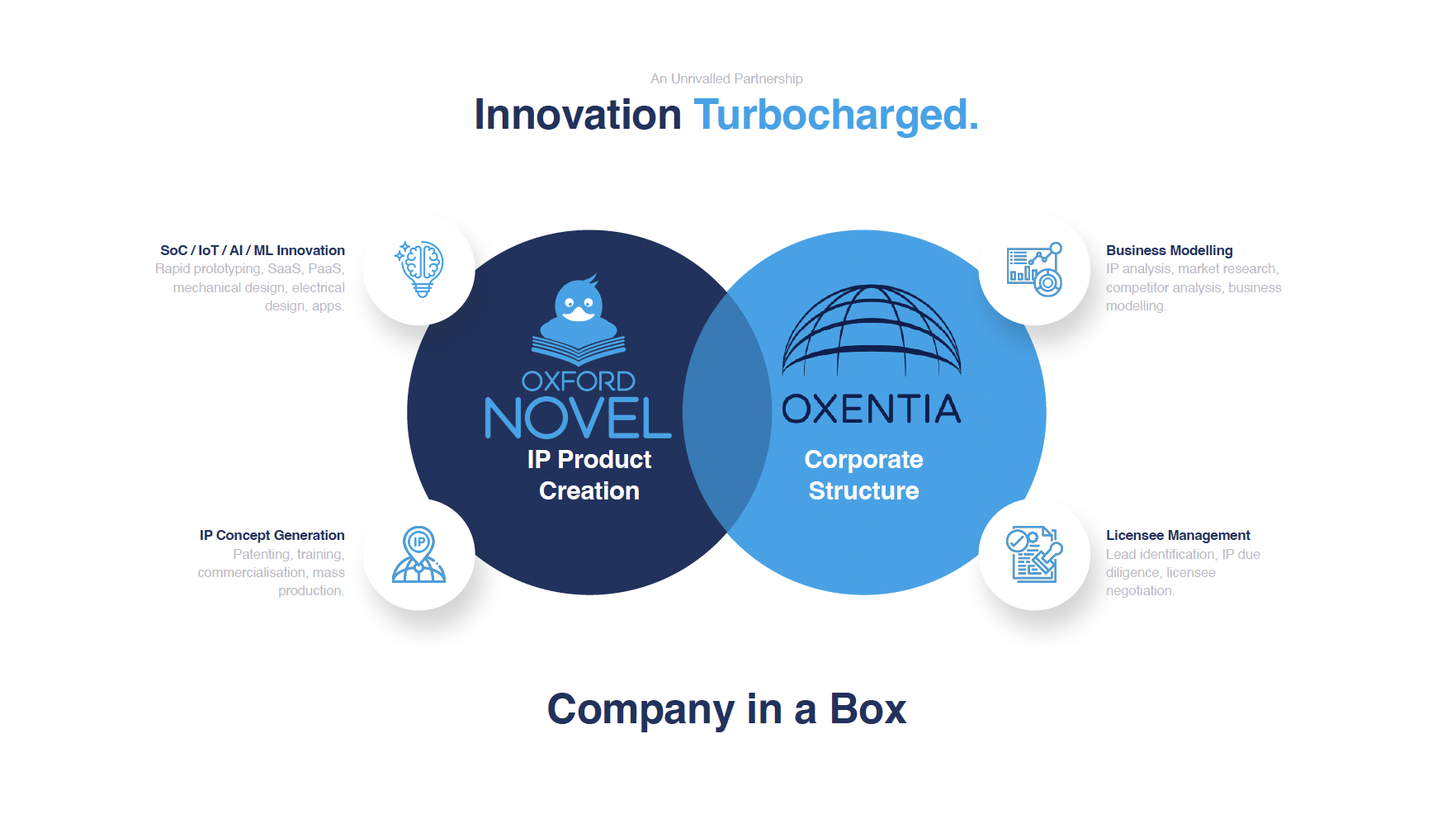 Oxford Novel Enterprises (ONE) and Oxentia are pleased to announce a new partnership to commercialise 15 new innovative products and 5 patents. The alliance aims to bring these products to the market, and make them available to consumers worldwide. The Simusim ( https://www.simusim.com/
) XR training, education, and events platform will be the flagship product of this collaboration.
Oxford Novel Enterprises is a leading innovator in the fields of science and technology and was created to manage novel creations designed to be transformative industry disrupters. Oxentia is a technology commercialisation company that supports the development of new ideas, products, and services. By partnering with ONE, Oxentia will help bring cutting-edge technology to market, improving the lives of people around the world.
The Simusim XR training, education, and events platform is a state-of-the-art platform that combines the latest technologies in virtual and augmented reality, machine learning, and artificial intelligence. It allows users to experience immersive training sessions, educational courses, and events, all in a virtual environment that feels like the real thing.
The platform is designed to be highly adaptable, and can be customised to suit the needs of a wide range of industries and sectors. It is ideal for training and education in fields such as healthcare, engineering, and aviation, as well as for events such as conferences and trade shows.
"We are delighted to be partnering with Oxentia to commercialise our innovative products and patents," said Dr. Brandon Donnelly, chairman of ONE. We believe that the Simusim platform is a game-changer in the fields of training, education, and events, and we look forward to seeing it become a major player in these industries."
The partnership between Oxford Novel Enterprises and Oxentia is a testament to the power of collaboration and innovation. With their combined expertise and resources, they are well-placed to bring these innovative products and patents to the market and make a significant impact in their respective industries.
About Oxford Novel Enterprises – ONE is a leading innovator in the field of XR technology. The company has a portfolio of cutting-edge products and patents, and is committed to developing solutions that help people learn, train and work more effectively. To learn more, go to http://www.oxfordnovel.com/ .
About Oxentia Oxentia is a specialist innovation and commercialisation company that helps clients turn innovative ideas into successful businesses. The company provides market research, technology transfer, and business development services to help clients maximise the value of their innovations. To learn more, go to https://www.oxentia.com/ .