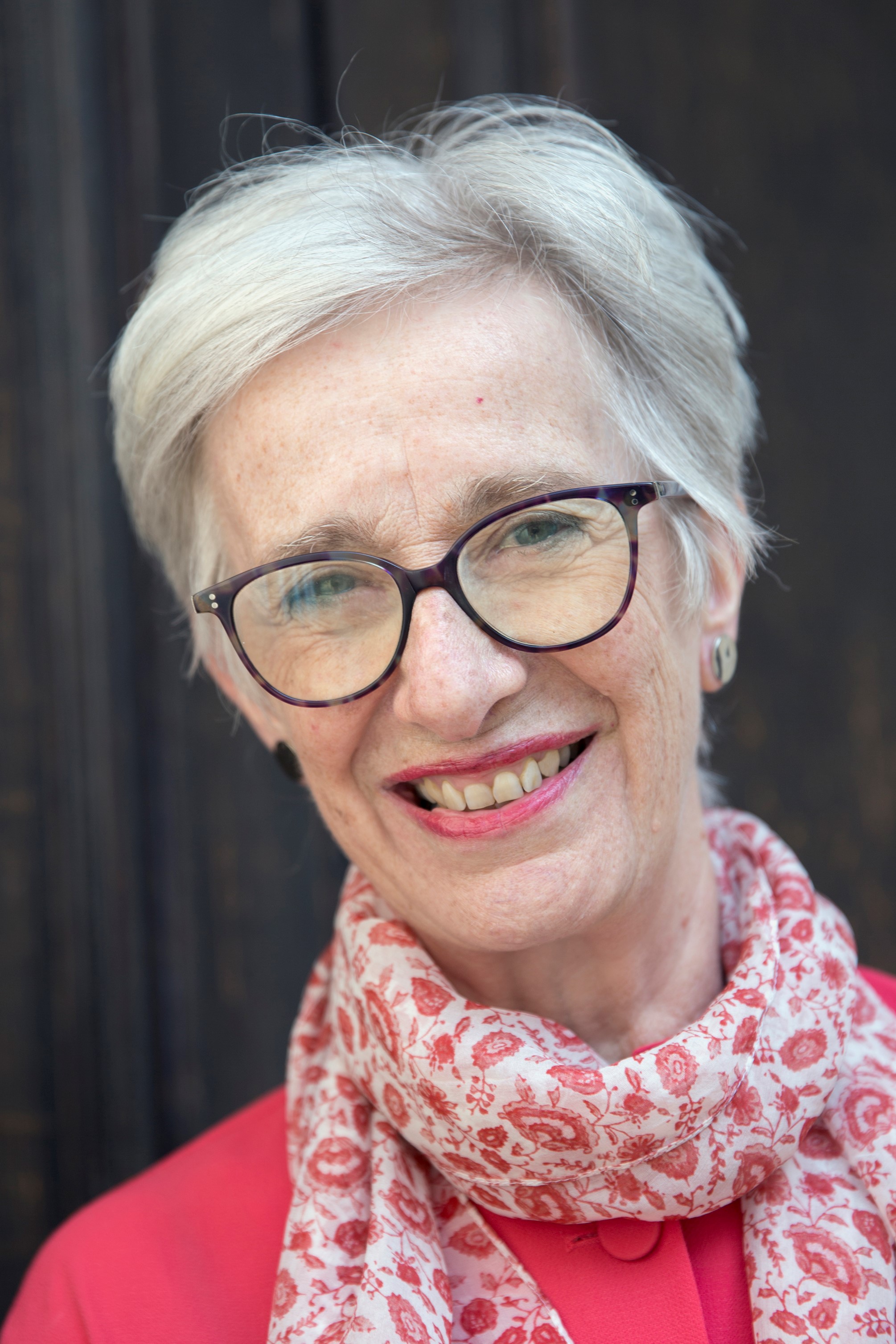 Paintings in Hospitals Appoints New Chair
The Trustees of Paintings in Hospitals are delighted to announce the appointment of Professor Jane Anderson CBE, MBBS, PhD, FRCP, from February 2023. Professor Anderson succeeds outgoing Chair Andrew Hochhauser KC who, during his tenure of over 10 years, took the charity from strength to strength.
Professor Anderson is an internationally recognised figure, clinical leader and academic with extensive experience in fast-moving and politically sensitive areas of medicine, health, and public policy.
As an experienced board and committee chair and charity trustee, Professor Anderson brings leadership expertise, communication, advocacy, and influencing skills, to take Paintings in Hospitals further towards our ambitious vision to revolutionise art and creativity in healthcare environments, for the wellbeing of all.
Sandra Bruce-Gordon FRSA, CEO of Paintings in Hospitals said:
"We are delighted Professor Jane Anderson is joining us as Chair of Paintings in Hospitals, to lead us on through the next stage of our journey, continuing from the last 10 years of exceptional leadership by our outgoing Chair Andrew Hochhauser KC. This is a pivotal moment for Paintings in Hospitals with our 65th anniversary around the corner in 2024, and a multitude of new partnerships, projects, and activities underway, growing both organically and by design. Now more than ever, we are keen to show the impact of art on health and I am sure that with Professor Anderson's stewardship we will achieve that vision."
Andrew Hochhauser KC, outgoing Chair of Paintings in Hospitals said:
"It has been my great privilege to lead Paintings in Hospitals over the past decade and to bring it to the stage to which we are now. It is an arts and wellbeing charity of national and international renown, changing lives for the better. I am delighted to pass over the reins to Professor Jane Anderson whose many accomplishments, experience and passion for arts and welfare will capitalise on what has been achieved so far, and no doubt lead the charity into exciting new directions as well."
Professor Jane Anderson responded:
"I am delighted to take on the role of Chair of Paintings in Hospitals. The charity unites my professional and academic interests in health, wellbeing, and quality of life, with my enthusiasm for arts and creativity. My experience of working in hospitals and the wider healthcare system has proven to me over and again the positive impact of art and creative activity, on physical and mental health. I appreciate the importance of the arts – for patients, families, clinical staff, care workers, and communities. I believe I have the experience, expertise and enthusiasm that can contribute to the success, and to the future of the organisation. The value that Paintings in Hospitals places on collaboration, partnerships and equity of access aligns with my values, principles, and approach. I am truly excited to be part of this journey."
ENDS
PRESS ENQUIRIES
For all enquiries, please contact:
Daphne Power
Marketing and Communications Manager
07778716175
NOTES TO EDITORS
ABOUT PAINTINGS IN HOSPITALS
Paintings in Hospitals aims to transform the UK's wellbeing by using high-quality art and creativity to inspire better health for patients, carers, and communities. Our work at Paintings in Hospitals is founded on Cultural Democracy; a democratic approach to arts and culture that actively engages everyone in determining what is classed as culture, where it happens, who makes it, and who accesses it. We work in partnership with patients, service users, and carers, and through art activities and creative workshops we provide the skills and confidence for them to make informed decisions about art, their care environment, and their care experience. By working together in this way, Paintings in Hospitals enables access to art alongside stimulating wider creative and cultural activity, supporting communities by creating care spaces that improve the wellbeing and enrich the lives of everyone.
Paintings in Hospitals touches the lives of over two million people a year in 315 health, community and care spaces across England and Wales. The charity is recognised by the Arts Council as a key organisation in the field of creative health. Over the 63 years since it was founded, the Paintings in Hospitals art collection is still the only international art collection for health and wellbeing.
To view a short film about Paintings in Hospitals please see here: Power of a Painting.
www.paintingsinhospitals.org.uk
Unit 11, Earlsfield Business Centre,
9 Lydden Street, London SW18 4LT