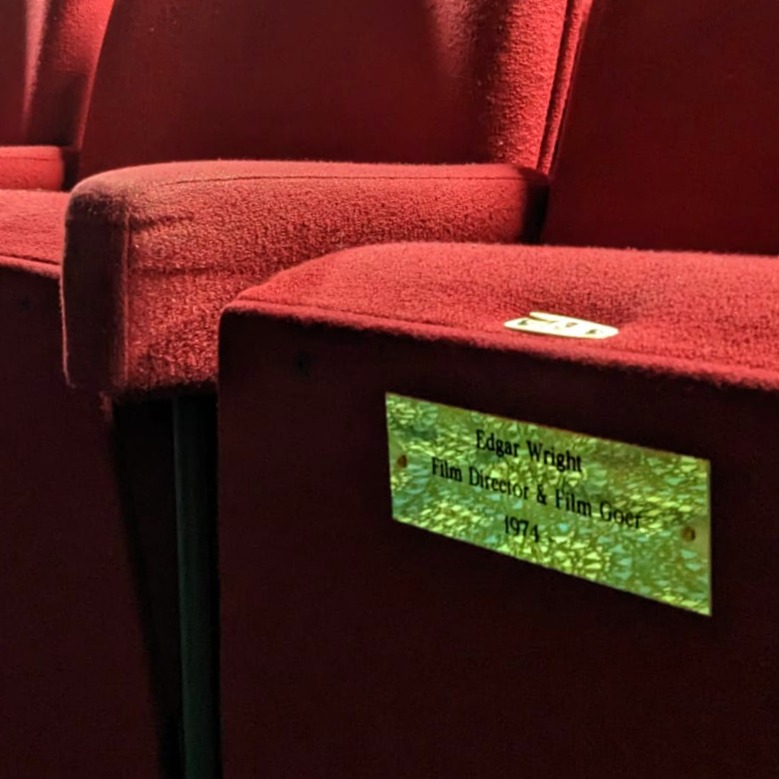 Community-focused Swanage Theatre seeks to raise £160,000 to secure its future
An ambitious target to continue the work of the Mowlem Institute, formed 160 years ago
3rd April, Swanage, UK – The Mowlem Institute Charity today has unveiled ambitious plans to fundraise £160,000 to secure the future of the seaside Theatre and Cinema for future generations.
160 years ago, in 1863, John Mowlem created the Mowlem institute to improve conditions of life for 'all the people of Swanage without exception' by providing facilities for education, recreation and the 'betterment of all.' To celebrate his enduring, community focussed, inclusive vision, the Trustees of The Mowlem Theatre and Cinema have committed to an ambitious fundraising target for 2023, which will help to secure the Mowlem for the next generation of Theatre and Cinema goers.
To kick-start the year-long run of fundraising activities, The Mowlem are excited to have launched Take Your Seat, a chance to show your support by dedicating a seat in our auditorium to a lost loved one, family member, friend, inspirational figure or even in your name.
To officially launch the campaign, The Mowlem has dedicated the best seat in the house, J13, to our first Patron, the award-winning Film Director Edgar Wright. Edgar grew up in Swanage watching movies at The Mowlem as a child. More information on Edgar Wright's appointment as a Patron can be found here.
For a £200 donation, a personal message of up to 40 characters will be engraved on a brass plaque and placed on a seat in the auditorium. Plaques will remain on seats for ten years. You can nominate an available seat or have The Mowlem choose for you.
Donations will fund necessary updates to the auditorium, including a new lighting desk and communications equipment to facilitate improved communication between Front of House and auditorium staff during live shows and cinema screenings. Donations will also contribute to running costs of The Mowlem and reducing a Covid Business recovery loan, thus enabling the Trust to continue offering a variety of entertainment for everyone in Swanage.
Seats are subject to availability.
Dedications could take six to eight weeks to appear in the auditorium.
While we will try our best, we cannot guarantee exclusive use of your named seat. It may only be available to book at some events you attend going forward.
Your dedication will remain in the auditorium for ten years, after which it will be displayed elsewhere in the building.
You are welcome to visit us to photograph your seat when the Theatre is open and at the Operations Manager's discretion.
Take Your Seat is just the first of many fundraising initiatives the Trust will be running throughout 2023 and early 2024, with details on other campaigns and initiatives to be shared soon.
'2023 marks 160 years of the Mowlem Institute Trust, so what better way to celebrate than by launching an ambitious and vital fundraising year of activities? Every penny raised this year will enable our beloved Theatre, Cinema, Show Bar and Community space to remain open for everyone to enjoy. We have big plans, and we know the generous businesses and people of Swanage and beyond will help us reach our ambitious target. The launch of our 'Take your Seat' campaign is your chance to join Edgar Wright, by dedicating a seat in the auditorium to a lost loved one, a family member, a friend or even yourself! We'd love to fill our auditorium with heartfelt dedications,' Said Laura Dickens, Trustee & Fundraising Chair.
More information on how to donate and secure your plaque in the auditorium can be found here: www.themowlem.com/takeyourseat
Notes to editors:
About The Mowlem Institute Charity
A board of Trustees runs the Mowlem Theatre and employs a small team of staff that operates the theatre, cinema, and box office. Aiming to re-establish itself as the cultural hub of Swanage, it has a combined programme of events consisting of over 200 movies each year and 60-100 nights of live theatre, comprising local schools, amateur societies, and incoming professional productions. More information: https://www.themowlem.com
In 2022 The Mowlem released, in its entirety, The 2022 Business Plan. It tackles subject areas including; the history of the Trust, where it is today, organisational change, governance, funding, and re-imagining the building on Shore Road. More information, including the entire Business Plan 'Planning for change', can be downloaded via https://www.themowlem.com/businessplan.
Links: Presskit [Google Drive] / Twitter / Facebook / Instagram / Website
Mowlem Institute Charity: Reg. No. 243486
For more information, please contact:
Press Contact & Trustee: Kristian Wingfield-Bennett
Email: [email protected] / [email protected]