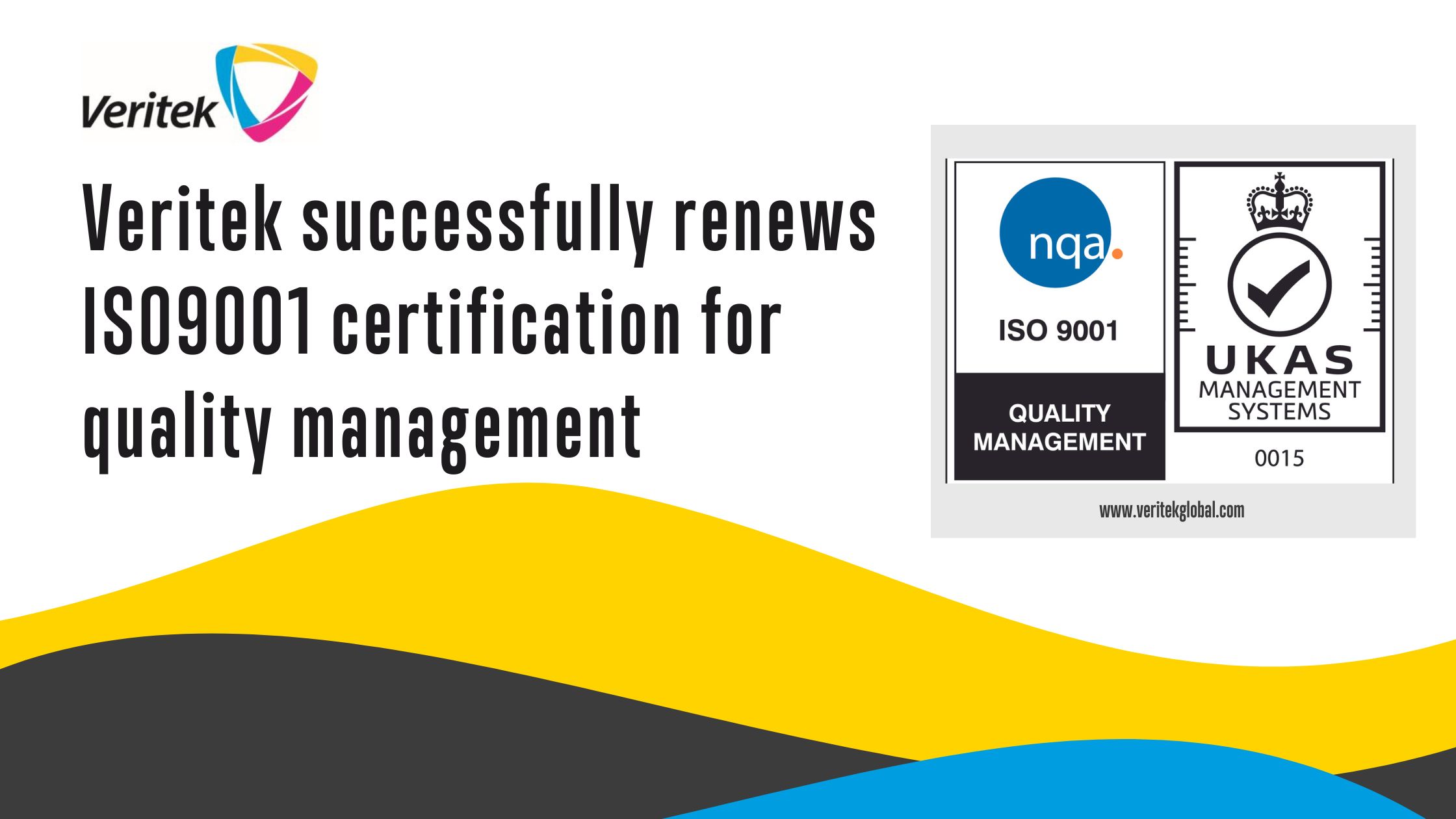 Veritek Global, a pan-European field engineering service specialist, today announced it has successfully renewed its ISO9001 certification for its UK headquarters.
External auditors NQA awarded Veritek the ISO9001 certificate after a four-day external audit, which found that Veritek had met ISO's globally recognised quality management standards.
ISO, an independent, non-governmental international organisation, evaluates organisations across seven areas: customer focus, leadership, engagement of people, process approach, improvement, evidence-based decision making and relationship management.
"ISO9001 certification lasts for three years," said Veritek Operational Director Colin Drury. "We've demonstrated that Veritek's team continues to deliver an exceptional customer experience by renewing our certification. Also, we're growing the Veritek Group at a consistent pace that aligns with our long-term goals."
"The renewal of our ISO9001 certificate alongside our EcoVadis Silver Medal for Sustainability demonstrates our commitment to improving quality, energy efficiency and Veritek's impact on the environment," added Veritek Sales and Marketing Director Adrian Clark. "The certifications provide us with credentials and proof of our ability to deliver high quality and reliable field engineering service partnerships to the OEMs and their customers we serve."
About Veritek Global Ltd
Veritek Global Ltd makes it easy for OEMs to cost-effectively scale up their after-sales service operations in the UK and Europe and deliver an outstanding customer experience. Also, enhance brand reputation. Services include customer services, first-line remote assistance, second-line field engineering services, parts and logistics management and repair centre support. Our sector expertise includes medical, ophthalmic, robotics, print and graphics, photo-imaging and digital cinema.
For case studies, testimonials, helpful preventative maintenance, calibration, and repair resources… and more information about how we add value to OEM's after-sales operations, visit our website at www.veritekglobal.com.