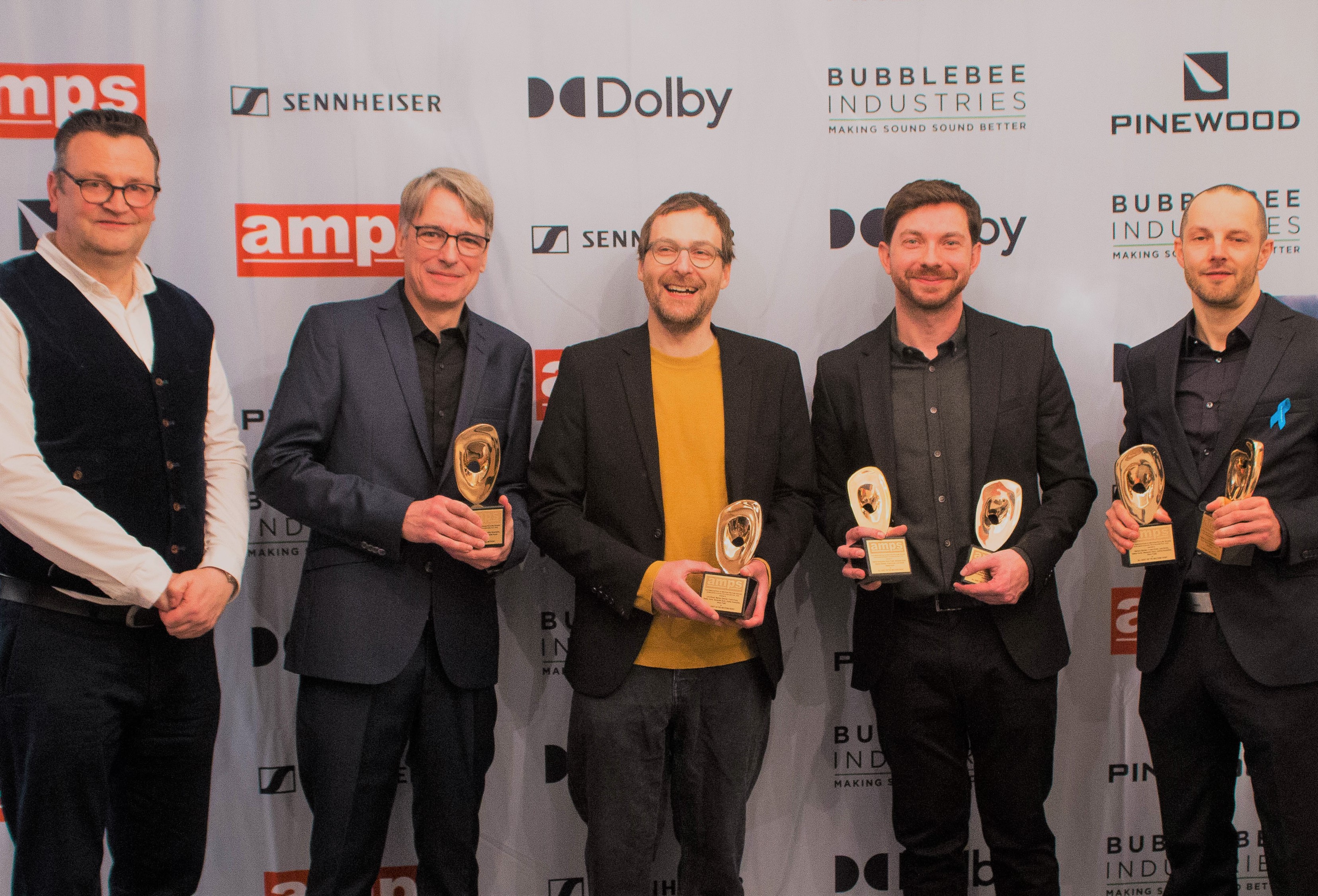 LONDON, SATURDAY 18 FEBRUARY, In its 10th year, THE ASSOCIATION OF MOTION PICTURE SOUND (AMPS) winner's presentation took place at The Corinthia Hotel in the company of AMPS members including Award Group Leader and three-time Academy Award nominee Graham Hartstone.
The AMPS winners went on to win the BAFTA on Sunday 19 February. On their win, Chair Andrew Wilson commented
"We are proud to continue solidifying our reputation as a reliable precursor to the BAFTAs and wish the winners luck in the forthcoming Academy Awards – this is truly a remarkable achievement in the artistry of Sound"
On receipt of their trophies, winners; Frank Kruse, Lars Ginzsel, Viktor Prášil and Markus Stemler joined AMPS members Kate Davis and Andrew Wilson to discuss further their experiences in a podcast interview which will be released in the coming weeks.
The prestigious polished bronze AMPS trophy is awarded annually for EXCELLENCE IN SOUND FOR A FEATURE FILM.
All winning nominees receive a trophy: Frank Kruse, Viktor Prášil, Ondřej Vondráček, Alexander Buck, Markus Stemler , Lars Ginzel, Stefan Korte.
ALL QUIET ON THE WESTERN FRONT is the first International Film to be presented with this award.
Sponsors of the AMPS Awards are DOLBY LABORATORIES, PINEWOOD GROUP, SENNHEISER and BUBBLEBEE INDUSTRIES.