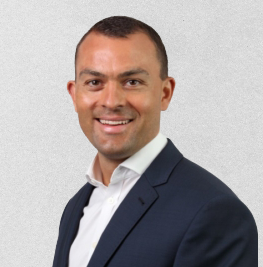 2San, a trusted global supplier of high-quality innovative products and solutions, has today announced that it has acquired Craftex Cleaning Systems Ltd (Craftex) – a leading UK provider of cleaning systems, specialising in sustainable and chemical-free innovation and technology, which has clients across the facilities management industry and beyond.
With years of experience bringing the very best of cleaning systems to the UK and Europe markets, the acquisition of Craftex by 2San will enable global distribution of world leading innovation and technology for the cleaning industry. With access to 2San's global supply chain, logistics and sales structure, Craftex will benefit from having access to a wider market that extends beyond Europe.
Developed by 2San and Craftex, CleanZero is an environmentally friendly cleaning solution, made from re-engineered water, that is already positively impacting the cleaning industry. With a 99%1 removal rate, CleanZero is establishing itself as the chemical-free innovation for daily cleaning tasks on water washable surfaces.
Global Brand Director, former Managing Director at Craftex, Jason Tallamy said; "We are delighted to join the 2San family and really look forward to the exciting growth journey for our products and services. 2San and Craftex are perfectly positioned to serve the growing needs of businesses seeking more affordable and sustainable cleaning solutions."
Mark Hewlett, Global CEO at 2San said; "We are delighted to welcome Craftex to be part of 2San. Our focus is very much to bring innovative and sustainable products and services to our customers. As a group we are united in delivering affordable, accessible, sustainable, and high-quality products to the market globally."
ENDS
Notes to Editors
Suppliers of affordable, accessible, sustainable, and high-quality products globally. 2San believes in 'Better Care; Better Life' for people and for the planet.
1 testing was carried out by a UK-based, independent, UKAS-accredited laboratory inspected against ISO/IEC 17025. They also hold a GMP certificate for Microbiological testing October 2022