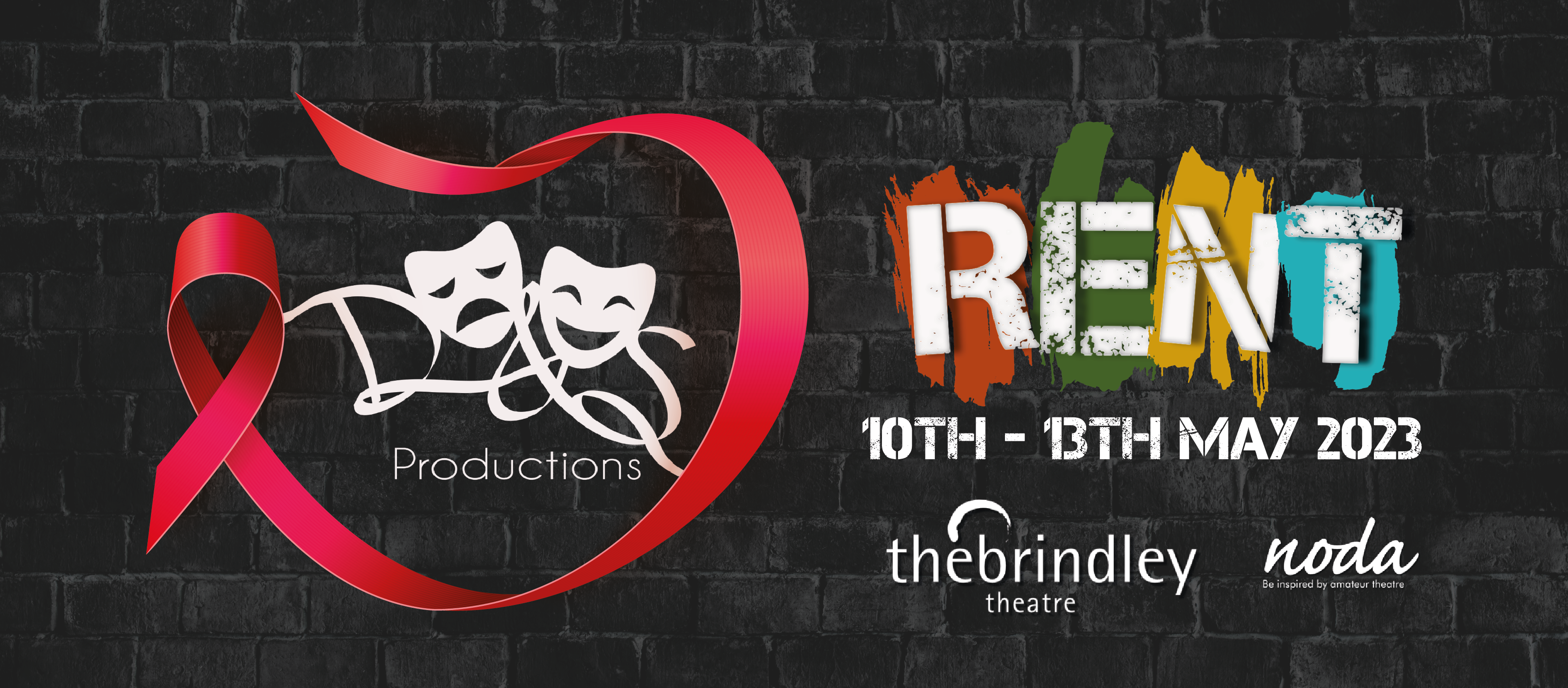 FOR IMMEDIATE RELEASE
D&S Productions, local theatre company, is proud to announce its upcoming production of the beloved musical "RENT." Directed by Donna Dale, with musical direction by Craig Price, this performance will take place at The Brindley in Runcorn and is not to be missed.
"RENT," with music, lyrics, and book by the late Jonathan Larson, first opened on Broadway in 1996 and quickly became a cultural phenomenon. The musical tells the story of a group of young artists living in New York City's East Village in the late 1980s, struggling to pursue their dreams while navigating the challenges of poverty, AIDS, and social injustice. With its powerful and emotionally charged rock and roll-infused score, "RENT" explores themes of love, friendship, and the human spirit in the face of adversity.
"We are so excited to bring this iconic musical to the stage," said Donna Dale, Director, and Chair of D&S Productions. "Jonathan Larson's 'RENT' continues to resonate with audiences around the world, and we are honoured to be able to share this powerful story with our community."
Craig Price, Musical Director, added, "The score of 'RENT' is truly a work of art, and it is a joy to work with such talented musicians and actors to bring this production to life. We are confident that audiences will be moved by the music, the story, and the powerful performances of our cast."
Under the expert direction of Donna Dale and musical direction of Craig Price, this production of "RENT" promises to be a stunning and moving performance that will leave audiences captivated. With a talented cast of local actors, breath-taking set design, and live musical accompaniment, this performance is sure to be a highlight of the theatrical season.
Don't miss your chance to see D&S Productions bring "RENT" to life on the stage at The Brindley in Runcorn. Performances will take place from the 10th to 13th of May 2023. Get your tickets now by visiting https://bit.ly/DandSRent before they sell out!
For more information, please contact:
About D&S Productions:
D&S Productions is a local theatre company dedicated to bringing the best in live performance to audiences in the North West. With a commitment to excellence in every aspect of production, from casting and direction to design and technical elements, D&S Productions is dedicated to creating an unforgettable theatrical experience for every audience member.