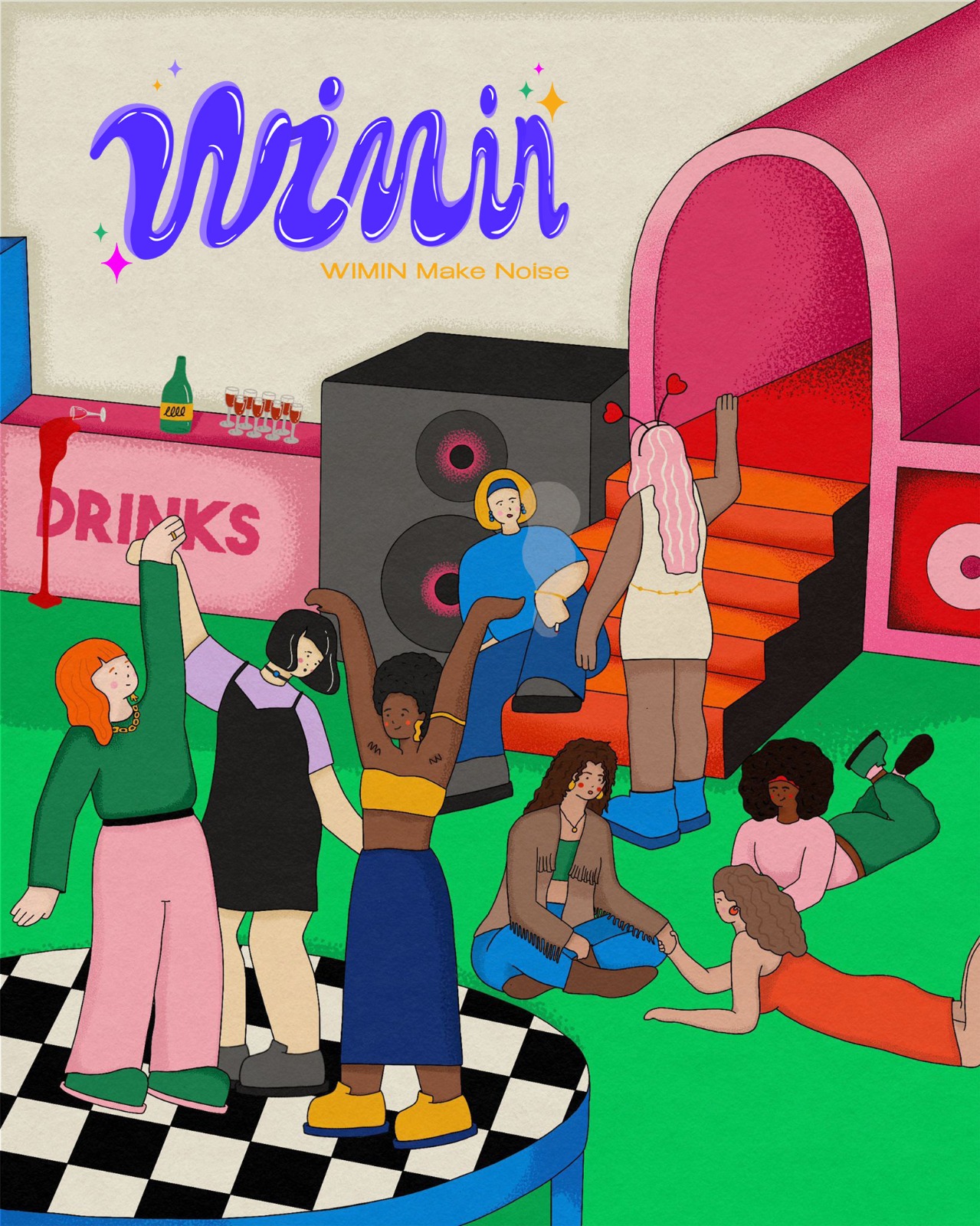 FOR IMMEDIATE RELEASE
23rd March 2023
Major music event – with a girl-powered twist coming to Liverpool, this Summer
Liverpool is gearing up to host the UK's most exciting music event of the Summer – on Saturday 29th July.
WIMIN Festival is a revolutionary event that will showcase an all-female lineup of renowned musicians, to shake up the festival scene, and dismantle sexism in music.
WIMIN Festival's highly anticipated lineup of esteemed female musicians is set to be released from next month, as an all-female production crew works around the clock to deliver this flagship Liverpool event to music fans from across Britain.
Beyond the impressive roster of live performances across three stages, attendees will be treated to interactive activities, inspiring talks, and stalls from the best of the city's female-founded independent brands.
In the UK, misogyny continues to permeate the music industry. A staggering 67% of women have experienced sexism in their music careers, according to a study by the Musicians' Union WIMIN seeks to change these disheartening statistics by creating a platform for women's voices to be heard and valued.
Festival Director, Holly Tulloch said,
"WIMIN represents a powerful shift in the music industry, creating space for female artists and professionals to take centre stage and shine as they rightfully deserve. Our goal is to challenge the status quo and foster an environment where women can thrive in the industry without limitations or barriers."
WIMIN's diverse staff is made up of women with extensive experience and influence in the UK music industry. Through this expert network, the festival is offering mentorship opportunities for local women seeking to launch their career in music, and aims to foster long term outcomes that extend beyond a single day.
Join the movement as a WIMIN brand ambassador and play a vital role in transforming the music industry. As an ambassador, you'll enjoy insider knowledge, early access to lineup news, early bird ticket registration, and a toolkit to help spread the word. By supporting the festival and promoting its message of equality and inclusivity, you can contribute to a more equitable future for women in music.
Be the first to secure an early bird ticket, for just £13.50 while directly contributing to the running costs of the festival.
You can also contribute to the running costs, and be officially recognised as an investor in WIMIN, for just £20. Every penny will be re-invested by Scrapyard Studios to fund the festival. Limited availability; buy now to avoid disappointment.
For further details, visit https://scrapyardstudios.co.uk/wiminfestival. To stay in the loop with festival updates, follow WIMIN on Instagram & Twitter: @wimin_festival | Facebook: WIMIN Festival
END
_______________
Notes for editors
WIMIN is a pioneering music festival organised entirely by women, dedicated to breaking down barriers and creating equal opportunities for female artists in the music industry. Through live performances, interactive activities, and inspirational talks, WIMIN celebrates and empowers women, igniting change for a more inclusive and diverse music scene. The event is managed by Scrapyard Studios CIC in Bootle, with national and local partners such as Where are the Girl Bands?, Fierce Futures CIC, Bitch Palace, SWACA
Every aspect of the festival, from marketing and production to the artists and speakers, is led by women, creating a platform for unity, barrier-breaking, and direct action in an industry notorious for its lack of equal opportunities.
This revolutionary event is set to challenge industry norms and uplift gifted women who have faced systemic discrimination for decades. The Lock and Quay in North Liverpool will be transformed into a vibrant hub of exceptional female talent in this women-powered landmark event.
Our diverse team of 30+ women in Liverpool is dedicated to creating a progressive, abuse-free festival. We hold monthly meetings, mentor newcomers, and collaborate with female-founded businesses to provide unique career development opportunities.
As a not-for-profit, Scrapyard needs financial support to cover festival expenses, including artists, production, and staff. We're pursuing sponsorships, funding bids, and hosting monthly Gals Who Gig events to raise funds.
We seek support from those who resonate with our cause, aiming to make a positive impact in the community. WIMIN Festival, scheduled for July 29th, 2023 at The Lock & Quay, has gained exciting word-of-mouth traction, and we're eager to share it with the city. Donations over £20 grant event access.
END
CONTACT
Fierce PR
[email protected]
07932886966