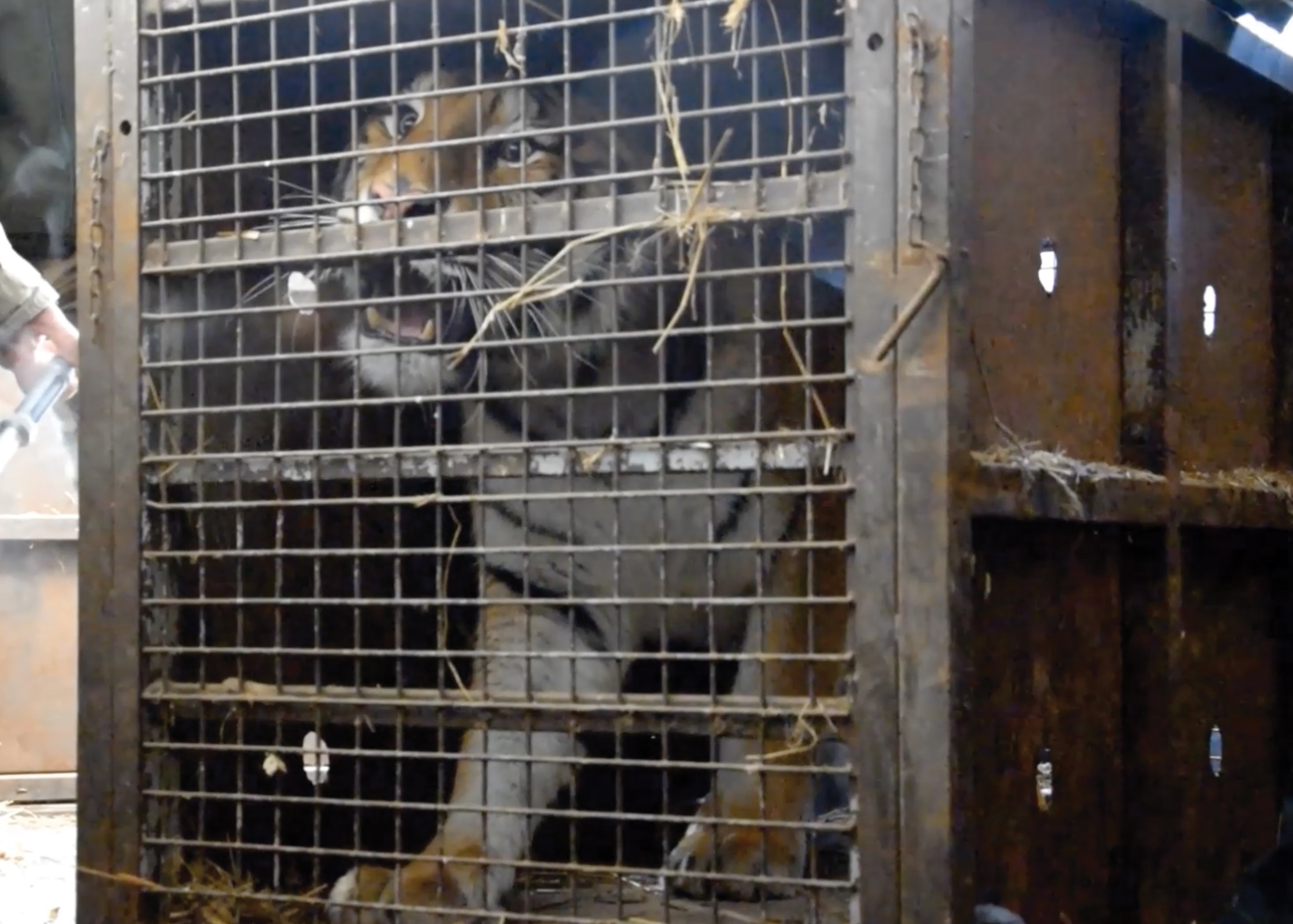 One of the UK's leading rescue and rehabilitation centres on the Isle of Wight – the Wildheart Animal Sanctuary has been part of major rescue operation of Tigers that were destined for Russia and, it is thought, into the lucrative trade of tigers and their body parts.
The horror story made headlines throughout Europe in October 2019, where 10 tigers were discovered in perilous conditions in the back of a horse box in tiny cages, sadly one tiger died as a result. Fortunately for the other 9 tigers, this debacle came to an end when they were rescued by Poznań Zoo, and then given sanctuary and rehabilitation by the rescue organisation, AAP (Animal Advocacy and Protection), in Spain. The final and most crucial part of any rescue journey is providing the forever home for these animals, which for two of the tigers, Softi and Toph, has been provided by the Wildheart Animal Sanctuary where they will live out their days free from suffering.
Lawrence Bates, COO at the Sanctuary said, 'It is shocking to think that in the 20th century alone the world lost over 90% of its wild tiger population, with numbers dropping from 100,000 to under 4,000 spread across a fraction of their former habitat. It is widely believed that the number of tigers in captivity significantly outnumber those in the wild at least tenfold. Unfortunately, captive tigers are trafficked illegally by criminal gangs to satisfy the demand for body parts, and it is assumed that this was the horrendous fate for the 10 tigers. Fortunately, for these tigers, they were intercepted and rescued, but the fate of many others into this barbaric trade goes unchecked, our aim is to ensure that Softi and Toph become ambassadors to help shine a spotlight on these horrific practices to help bring about the change that is so desperately needed.'
The Wildheart Animal Sanctuary is now settling the rescued tigers, Softi and Toph, into their new forever home. Past traumas, like the ones these tigers have suffered, take a long time to heal and the rehabilitative work the animal care teams provide will be essential in ensuring they not only recover but ultimately thrive at the Sanctuary.
-ends-