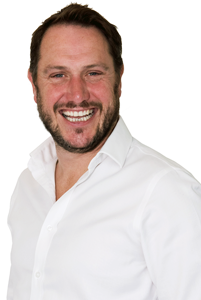 Oscar Stenberg (Group Chairman) awarded Tim the role based on his forward-thinking innovating outlook, and passion for the Winpos brand. After seeing how Tim has helped to develop our UK operations, we are very excited to welcome Tim into his new role. We truly believe that Tim will help Winpos develop into a market-leading Point of Sale provider that is focused on providing outstanding solutions to its clients.
An experienced business leader Tim will succeed, Mikael Smedman and assume responsibilities on 1st December 2022. As a co-founder, Mikael has been at the helm since the foundation of Winpos in the late 90s and has decided to step down, but will remain active in the business as CEO of Finland.
Tim joined Winpos from Carus Retail (formally Quintek Systems Ltd) where he successfully led it to be one of the leading IT solutions for travel and leisure operators. Over the last 5 years, Tim has been at the forefront of developing Winpos UK and growing its UK operations.
Tim's strengths come through listening and engaging with customers and employees. We know that Tim is focusing the future of Winpos on enabling and empowering his people to find innovative solutions to customers' problems.
Both us, our current and future clients, are heading into unusually rougher stormier waters, and Tim has a plan that will help bring stability, visibility and growth.
Through this new vision and purpose, Tim hopes that Winpos will truly become the catalyst for improving Customer Experience and Profit for its clients.